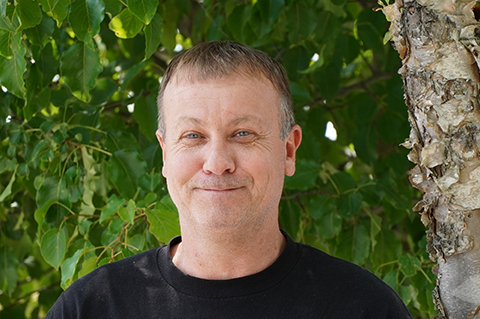 For those that already have a job and just need a few weeks to save up some money in order to get back on their feet, our 45 day program provides the following benefits.
• Programming (Daily Chapel Services , Recovery Meetings, and other Groups and Classes)
• Beginning of Case Management, Resource Connections, Screenings & Assesments
• Encourage Guests to Think Long-Term Goals and Short-Term Victories
• Between 7 and 14 Days, an invitiation may be extended to become a Program Resident and enter the Life Transformation Ministry. If not, the guest will be allowed to complete the 45 Day Program.
Life
Transformation

Ministry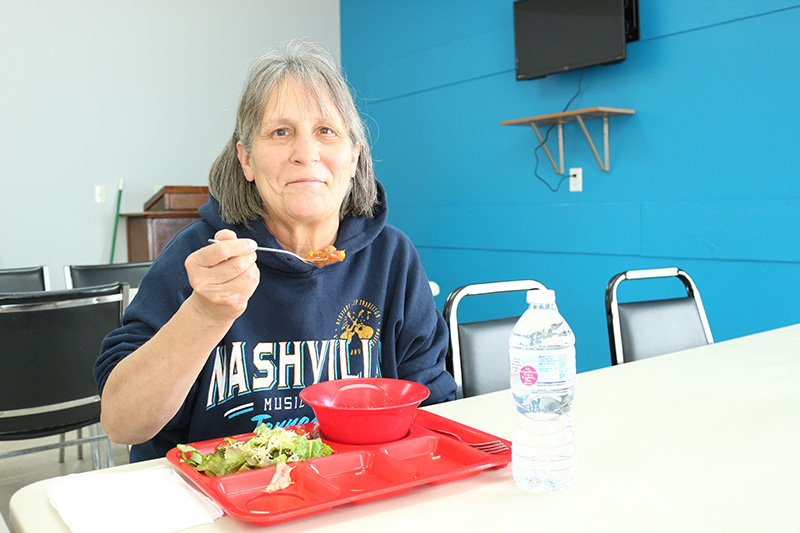 Why a "Life Transformation Ministry"? The answer lies in the needs of those Cookeville Rescue Mission (CRM) serves. The people we serve are in dire need of life transformation. Many are addicted. Most have been abused and neglected, but all the nearly 1,000 people that come through our doors every year are lost, hurting, broken, and without hope. What CRM can provide is a Life Transformation Ministry that is carefully planned and designed to achieve a particular goal. The goal of the Life Transformation Ministry (LTM) is the thorough and dramatic change in the lives of the people that come through our doors. By delivering the Gospel Message of Jesus Christ, teaching practical ways of applying scripture to daily living and recovery the Holy Spirit may lead those to a restored and transformed life. People will leave CRM as what Paul called, "…a new creation…" (2 Cor. 5:17). "Change is a process, not an event." Therefore, some will progress slower and some faster. However, through this therapeutic community and holistic approach of renewing minds, rebuilding bodies, and refreshing souls, H.O.P.E. can be given.
Healing power of Jesus Christ
Opportunities for healing, to learn, grow and give
Purpose in life and passion for a new life through Jesus
Encouragement gained from others and shared with others
Through the Life Transformation Ministry, these goals can be accomplished, and more, by making real disciples, students, and followers of Jesus who will carry His message of hope and healing back into our community and families. We lay before you a ministry on a mission with you and for you towards transformation through Christ.
Program Information
Biblical Counseling and Support
Peer Support and Mentoring
Addiction & Recovery Education/Support
Character Building Classes
Work Therapy
Nutrition Classes
Job & Education Preparedness
Financial Planning & Budgeting
Marriage & Parenting Enrichment
Bible Study and Discussion Groups
Willingness to commit to a long-term life-transformation program.
Willingness to work through the challenges of communtiy living.
Climb a flight of stairs several times a day.
Get into a top bunk, if necessary.
Stand on your feet for an hour or so at a time, if necessary.
Ability to read and write. ***
Mentally stable, able to cooperate and communicate with the staff, as well as with other program residents/guests.*
Relatively free of legal demands on your time. **
*We have limited space for those clients under psychiatric or medical care, and certain medications are banned, regardless.
**All clients must be relatively free of legal demands on their time. We accept a limited number of clients on probation, parole or furlough, but only if their probation officer is willing to work within our rules. We receive no local, state, or federal funding whatsoever, and therefore are under no governmental constraints regarding how we operate.
***Special consideration will be given to those who have difficulty with this skill.
We offer a Safe, Stable, and Secure Christ-Centered environment
We encourage personal growth and spiritual enrichment.
This is more than a substance-abuse program, it is an opportunity for community and purpose in that community.
It is a Christ-centered program of rigorous authenticity, willingness, and humility.
This program requires residents to attend classes, meetings, chores, exercise, counseling, etc. on a daily basis.
Residents do not work for the first half of the program.
Men, Women, and Families have the option to join our program (given available bed space).
Following graduation, students can continue to live in the Mission's Transitional Housing for a period of time at no cost to them as they establish a work history, build up a savings account, and begin the transition to independent living.